Getting a clear picture of "fit", personal capabilities and development from afar.
Globalisation and digitalisation has a profound effect on the selection and development of employees.
When trying to overcome long distance issues, international organisations often use a centralized set of online HR-tools, to assess a candidate's general personality traits or capabilities. These tools, unfortunately, are often insufficient when it comes to predicting the specific cultural fit with the organisation, predicting effectivity in a complex role or assessing the possibilities for personal development.
In 2018 AVOP has developed a (new) type of assessments accessible and ready to use, resolving any issues regarding distance organisation may encounter. A long-distance assessment is an accessible solution of estimating the potential of candidates from far away.
"-The Long distance assessment was very good, as I never for once felt the distance; it felt like I was in the room and engaged from start to end.-"
(Candidate located/based in South Africa for a role of Senior Project Manager for a larger IT firm in Europe).
Specifically useful for employees or expats being transferred to a new country, this type of assessment supports organisations with saving on travelling expenses and it is less time consuming. In addition, it gives the organisation a profound image and a clear understanding of the capabilities and potential of their (future) employee.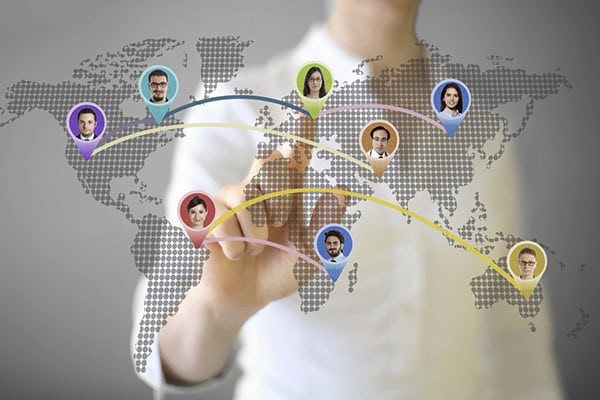 At the start of the day the live-video connection is established to enable the candidate to exhibit skills and capabilities and ensure a personal approach. Following the structure of live-assessments, the long-distance assessment generally includes personality testing whereby personality traits, intelligence, personal drives and motives, and style of problem solving are part of the programme. Team roles and management roles can be optionally measured. One or two roleplays and an in-depth interview are also a part of the programme and take place through the live video feed. The video connection enables candidates to be guided through the assessment process by their consultant/psychologist from AVOP located/based in Amsterdam. The feedback of candidates has been favourable.
For further information or to explore the wide range of possibilities, please contact our consultant Sebastiaan Spaan at AVOP.